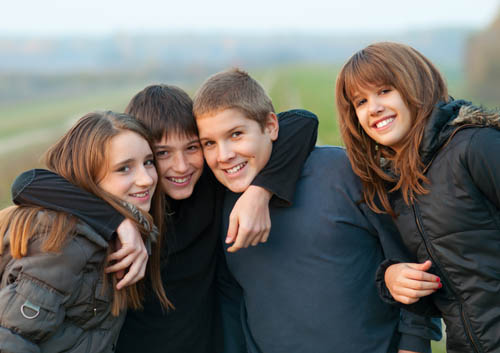 A recent report cited in the California Dental Association Journal - November 2020 issue  has linked consumption of sugar sweetened drinks (SSD) to increased dental caries,  obesity, and Type 2 diabetes in the pediatric population.   A sugar sweetened drinks (SSD) is defined as any beverage containing sugar added to it. This includes sodas, fruit drinks, sports drinks, flavored water, and other beverages such as teas and coffees. This is an important topic to discuss since there is a direct the link between oral health and overall health.
From 2011 to 2014, 63% of youth (ages 2-19) consumed at least one SSD daily. This constitutes 7.3% of their daily caloric intake.  Moreover, almost 20% of all sugar consumption in youth come from SSDs.   Consumption increased with age, low income, and race minority groups.
Increased Dental Caries
In another study, consumption of SSDs such as Coca Cola, Sprite, and Minute Maid Orange Juice increased enamel roughness.  This led to increased attachment to plaque and bacteria to the surface of the tooth.  Acid release occurs when plaque attaches to the enamel surface, thereby weakening the enamel.  This leads to a cavitation.
Obesity
Healthcare providers are aware of the connections between oral health and overall health.  From an early age children pick up eating habits that stay with them for a lifetime.  Starting with healthy food options and sticking to sound oral hygiene habits will help make the paradigm shift to prevention.  As more children make food choices that included SSD consumption, there is a shift to unhealthy food sources that can lead to obesity. Consumption of SSDs only provide empty calories.  These empty calories coupled with the lack of physical activity can lead to obesity in children.
Most dental providers shy away from discussing obesity, especially childhood obesity since they feel they may offend the parent or the child.  However, most parents, when asked if they could be open to having a discussion on this topic responded favorably to having an oral health provider discuss this area of health.
Type 2 Diabetes
Just like in childhood obesity, consumption of SSDs can affect the body's ability to regulate glucose and insulin.  This is a balanced regulation.  Flooding the body with sugars, such as from the daily consumption of SSDs, can decrease the body's ability to use insulin to decrease blood sugar levels. This can lead to Type 2 diabetes in children.
Goals
Oral health care providers have started using a screening tool to help start the conversation with parents and patients.  One of these screening tools is a caries assessment test which evaluates factors that may increase a child's risk for dental decay.  Moreover, this screening tool can be expanded to address some these other areas of health, such as obesity and Type 2 diabetes.
All Smiles Pediatric Dentistry
At All Smiles Pediatric Dentistry, we incorporate proven techniques to share with you and your child at each dental checkup visit. Dr. Allen Job and his team are committed to providing the latest in oral health care prevention. Check out our monthly blog posts! Our practice is centrally located in San Diego, CA.
COVID-19 Precautions
Find out how we are protecting our patients and our staff with our improved safety protocol.
Get to Know Us
Get acquainted with us by watching our practice video and find out what we do.
Scheduling an appointment for your child is easy! Start here to schedule an appointment. All of our forms are online. Fill them out securely from your smartphone or tablet and hit send. On appointment day, your child will be seen at their scheduled time. For example, if you have a 9:00 AM appointment, your child will be seen at 9:00 AM.
Dr. Allen Job, DDS, MS, MPH, MS is a board certified pediatric dentist who practices in San Diego, California, where he specializes in prevention. For more than a decade, served as assistant professor for the Department of Pediatric Dentistry at Loma Linda University School of Dentistry (LLUSD). He is currently an instructor at LLUSD.